CCDK-Unity
A downloadable Game Creation Toolkit
Cairo Creative DevKit
~The free Mega Game Creation Toolkit for Unity~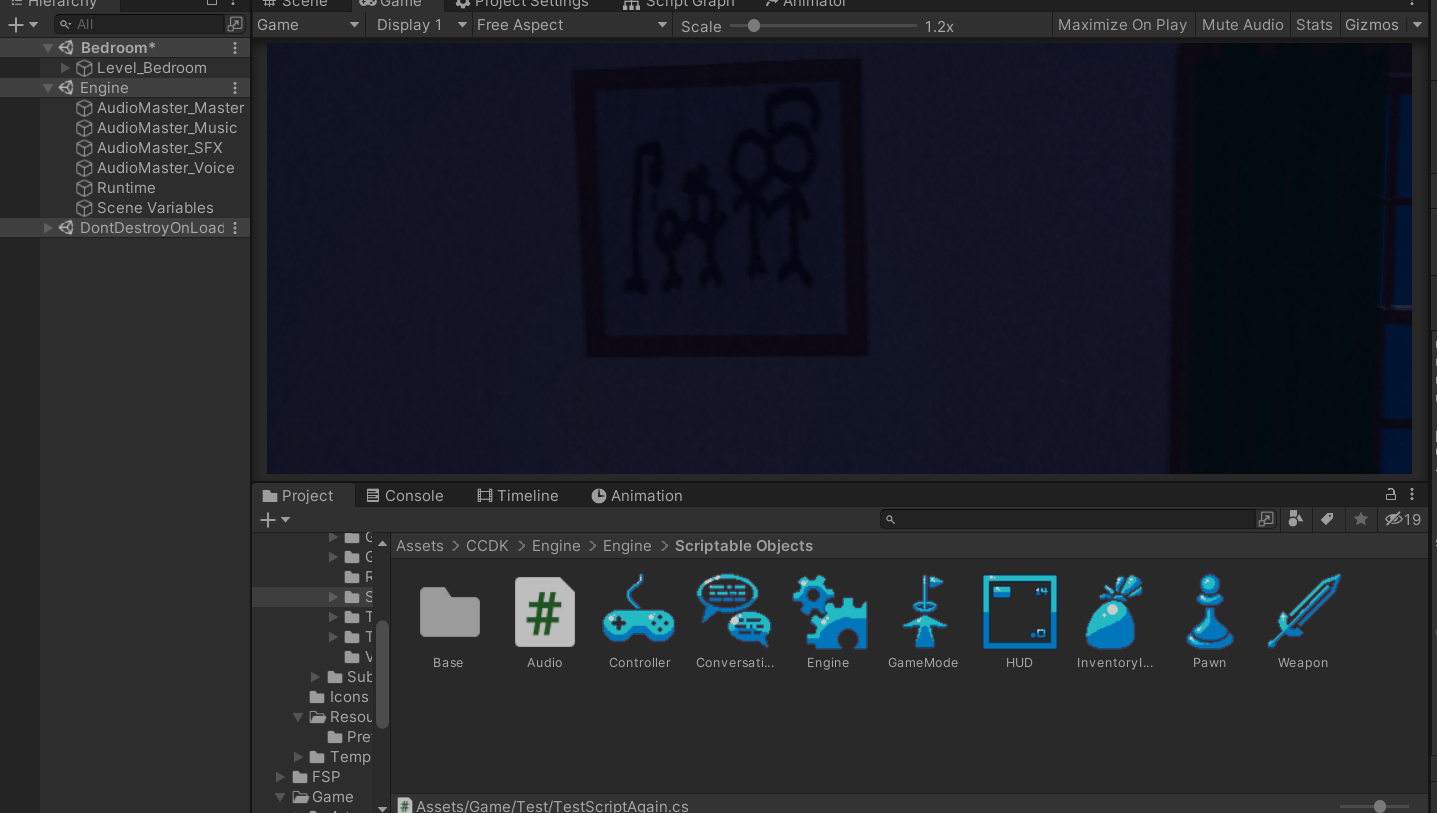 The CCDK-Unity is a Toolkit that simplifies development of any kind of game by abstracting many things into simpler tools, from Bolt nodes to editors that automatically create various kinds of prefabs. It has all the editors you will ever need and more!
Current Tools:
Level Manager: Scenes can be manipulated in complex ways with ease, by automatically parenting loaded scenes to a Level object.
Audio Manager: Audio has never been easier. Set up groups in the Volume Mixer, call Audio Manager.Play*Type*() and the engine will do the rest for you.
Pawn Editor: Looks like a Scriptable Object, actually a full editor to quickly construct Pawn Prefabs to be added into your game.
Scriptment: A new programming language inspired by Ren'Py that transpiles to C# and implements the CCDK's State Machine for robust functionality.

Dialogue System: Easily create conversations with a ton of customization. (implemented in Scriptment)

State Machine: A simple Class based State Machine that abstracts more than any State Machine before it.
Various Utilities that have yet to be fully used, but still functional including AI and a Component Constructor.
There's much more than just that, as well. Use it for your game, you won't regret it!
Documentation coming soon!
Download
Click download now to get access to the following files:
CCDK4Unity.unitypackage
4 MB