A New Asset Pack Approacheth: The Epic Space Shooter
---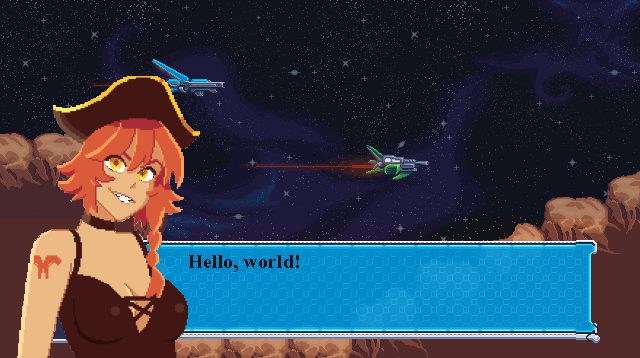 What Is This?
Joining me now on my pixel artting endeavors is an artist who typically goes by the name Meyonto, online. Really, it's my sibling April Wolfe. With April doing characters, and me doing the other stuff, we're working together to make our first, of many, pixel art asset packs that will give developers all the assets they'd need to develop a complete and professional looking game.

What's In This Pack?


These are just some snippets of what will be available in the final package. There will be a few hundred assets (Not counting each tile or frame, or something silly like that)
Many large tilesets, backgrounds, and scenic objects catered toward this style of game
All the necessary HUD elements, including fonts.
Player ships, enemies and visual effects (Lasers, shields, thrusters, etc.)
Sound effects
And lastly, an example of the art being used in an actual game demo.
The Cost

We're going to make a starting cost of about 30$ when the project is complete. It's a big project, so that will take a good amount of time, maybe even a year. But until the time comes that we have completed it, I'll be dropping in some of the unused assets in the Free folder, so those that are less fortunate (like myself, to be honest) will still be supported by our work.
Here is an example of a free tileset that will be pushed into the free package.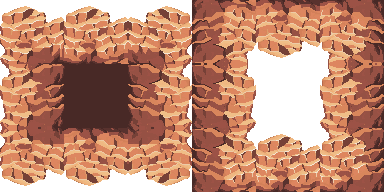 One Final Note

A couple weeks ago, I had to make the decision that making large games in my free time just wasn't practical. It was one thing after another, and my commitment to my game projects that ended up becoming complete failures led my family into possibly going into poverty. Instead, I've decided to take a step back, and do something that requires a lot less time. This way, I can put some real effort into it, polish it, and not fear that I might not be able to put food on our table. I have a family of four, my wife and two beautiful children.
I guess what I'm trying to say is that, if you like our work, please consider donating or sharing our work. April and I have spent years working to become artists (I've focused primarily on game development, though), and are incredibly passionate, not just about our work, but also about providing our customers, you, with the best service we can provide.
Until next time,
Chad Wolfe
Get Chayed Creates Free Pixels