Asset Pack Update 4-4-2020 ~ BIG SALE
---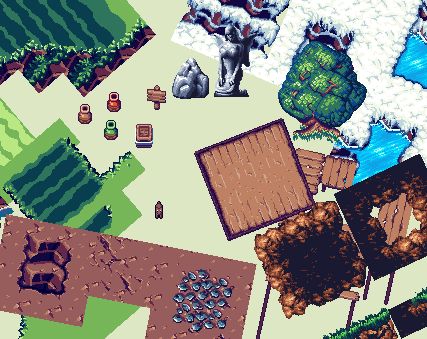 Updates: Castle Of Shadows & Top Down RPG
In this update of the asset collection you can find many additions to the Top Down RPG asset pack, and the Castle of Shadows sees some minor additions in the props.

The Top Down Tiles have been better organized (by biome/use) and there are many additions in the works including slopes and different kinds of natural objects.

This month, all the assets are going on sale, and there will be a lot of new additions as I move to working primarily on my asset creation.
I'll see you guys in the next update, thanks for reading/buying! :)
Files
Castle of Shadows.zip
33 kB
Apr 04, 2020
Epic Space Shooter.zip
438 kB
Apr 04, 2020
Get Chayed Creates Pixels